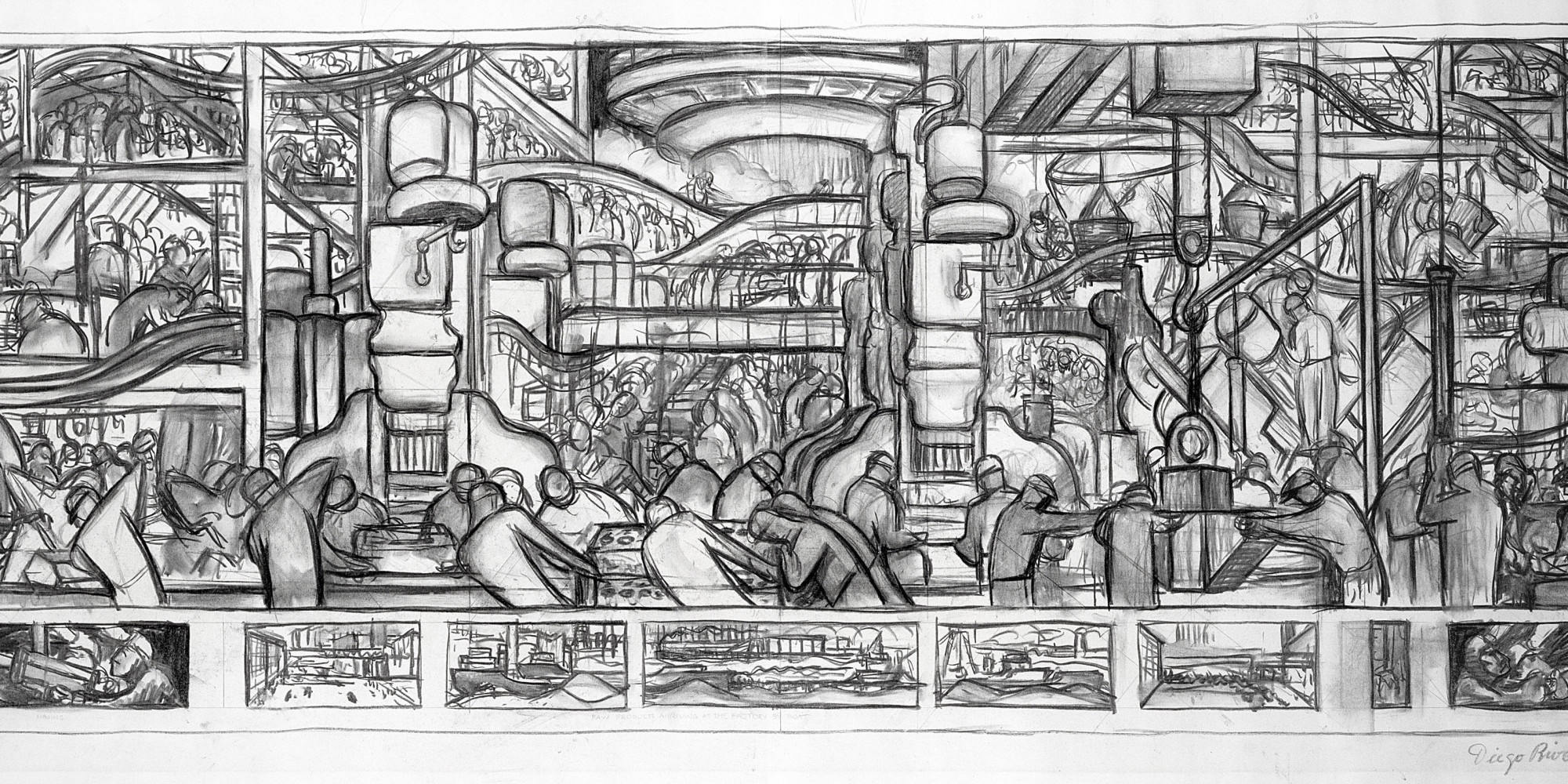 A walk through the Detroit Institute of Arts' first major exhibition since the city emerged from bankruptcy in December doesn't just offer a closer look at the museum's most famous piece; it gives visitors a chance to see the early stages of the artist's masterpiece.
The exhibition, "Diego Rivera and Frida Kahlo in Detroit," looks at the trajectories of the married Mexican artists before and after they arrived in the city in 1932; however, the exhibition directs most attention to the making of Rivera's large-scale mural "Detroit Industry," a piece made up of 27 individual panels. The fresco cycle, commissioned by the museum and paid for by auto baron heir Edsel Ford, fills an airy central court at the museum.
"It's like a secular Sistine [Chapel] ceiling," Mark Rosenthal told The Huffington Post, comparing Rivera to Michelangelo and praising a near-unmatched ability to "compose fantastic narrative" in his paintings.
The mural, a celebration and subtle critique of modern industry, is sprawling in size and content, but every detailed inch contains symbolism of the city's present, past and future. The exhibition takes a closer look at some of those details in their early form: Rivera's large preparatory drawings, which served as drafts for the final murals, are on display for the first time since the 1980s. Placed alongside the panels they inspired, the exuberant charcoal sketches he called "cartoons" reveal how Rivera translated his broad strokes into the final scenes.
Click HERE For The Full Article!