Photo: http://www.acronymcreativestudio.com/
1. Lions Are In The Playoffs!
footballnation.com
2. Actors Filming Big Budget Movies In Detroit Are Still Falling In Love With The City
First Came Jimmy Fallon and Michael Ceria
Then Came Ryan Goseling
Then Came Ben Affleck In The Batmobile
3. We No Longer Have To Leave Belle Isle To Use The Bathroom

4. Murder Rate Is The Lowest Since 1967

5. Residential Rental Rates Are Now $2 Sq/Ft
6. M1 Is No Longer A Pipe Dream. Chooo Choooo!
Maybe John Varvatos will sell some snazzy conductor hats come this spring......
7. 14 Restaurants Opened in 2014
8. The Bankruptcy Inspired Some Cool Art
Jerry Vile is fah-qing awesome. In 2014, he set up 100 plastic vultures and this sign on the DIA's lawn:
Metrotimes
Metrotimes
In 2013, he also placed these around Detroit soon after the bankruptcy was announced:
Giant Crisco container under the Fist of Detroit
Hung "Sale" price tags on Detroit Landmarks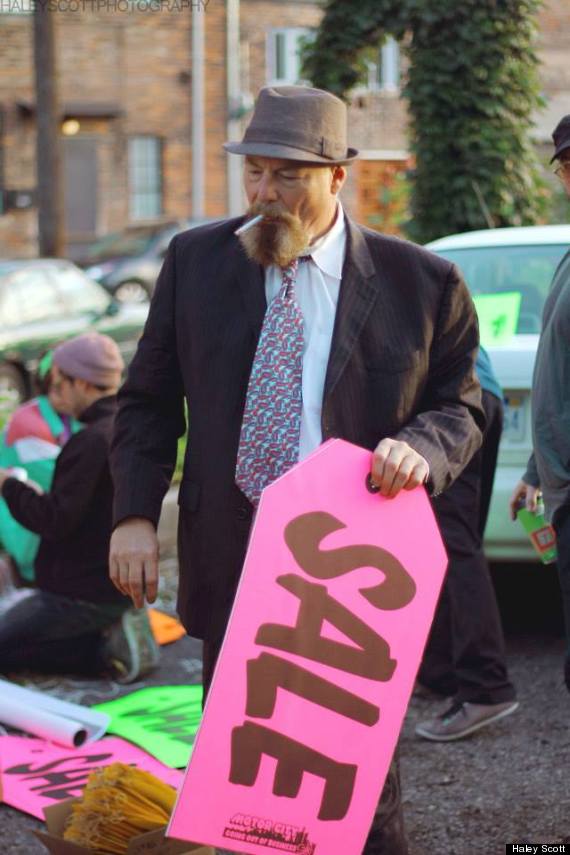 9. And Then There Was Light....
10. Construction Cranes Are Now Part Of The Detroit Skyline
11. You Don't Have To Leave The City For A Slurpee Fix
12. Terms Like "Food Desert" And "Ruin Porn" Are So 2012
13. People Really Do Vacation In Detroit
14. Kevyn Orr Resigned