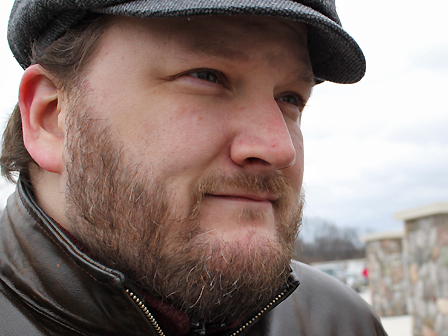 Do-it-yourself Detroit is on borrowed time. Working around the democratically elected government of the city isn't a long term strategy. One day soon we'll have to figure out how to address the future of this city that stretches out beyond the horizon of our lifetimes, past the excitement of this burst of energy, past the frustration and decline that has plagued Detroit for 50 years. Inspiration and desperation come in waves. Good government provides consistency over time; failing government erodes stability. At some point we are going to have to institutionalize our best ideas and noblest principles.
There are many stories about the positive energy in Detroit, from bright new enthusiasm to hardscrabble ingenuity. There are residents in communities that have every right to give up yet somehow find the reserve to keep things going. There are stories of large deliberate efforts and small but inspiring injections of hope. Not all of these stories get the same airplay, but many share the same theme: citizens doing it themselves.
Detroiters are finding ways to fill in gaps that shouldn't exist. People are pulling together to solve problems, from rescuing parks to community patrols to informal business support groups to dynamic large scale and small scale investments that drive a vision for economic development. There is a resolve that excites us even if city government isn't working the way we want. It is a resolve that says this city can come back. It's good and necessary and ... fun. Today, we are focused on what we can get to work, to grow every spark into a flame and make sure every domino is close enough to knock down the next.
Click HERE to read the full article!