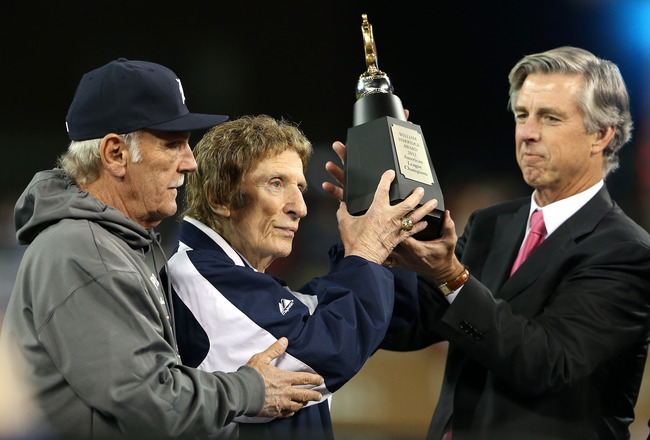 Getty Images
Excerpt:
So, how did the Tigers end up winning the American League pennant and winding up in the World Series? Simply put, by becoming less a collection of stars and an actual team.
All season, the Tigers' general manager, Dave Dombrowski, and Leyland made adjustments — trading for pitchers like Anibal Sanchez and second baseman Omar Infante and gambling on rookies like Quintin Berry and Avisail Garcia. And, they were patient with the starting pitchers, who eventually became the key to the team's playoff victories over the Oakland Athletics and the New York Yankees. Verlander, Max Scherzer, Doug Fister and Sanchez — who one sportswriter joked are the Tigers' equivalent of the Four Tops — have become the glue that has held the team together.
You also can't overlook the participation of the Tigers' loyal, if sometimes frustrated fans. Before the season began, the Tigers sold 22,000 season ticket packages, or more than half the seats available for any game, based on the excitement generated by Fielder, who signed a $214 million, nine-year contract.
All summer, it was more likely that Comerica Park would be sold out than not, despite some of the hottest afternoons and evenings in recent memory.
And while Tiger fans have vented their anger at times, they never booed their players as loudly as Yankee fans did in recent weeks. They've been consistently loyal, if questioning.
Click HERE to read the full article on Forbes!