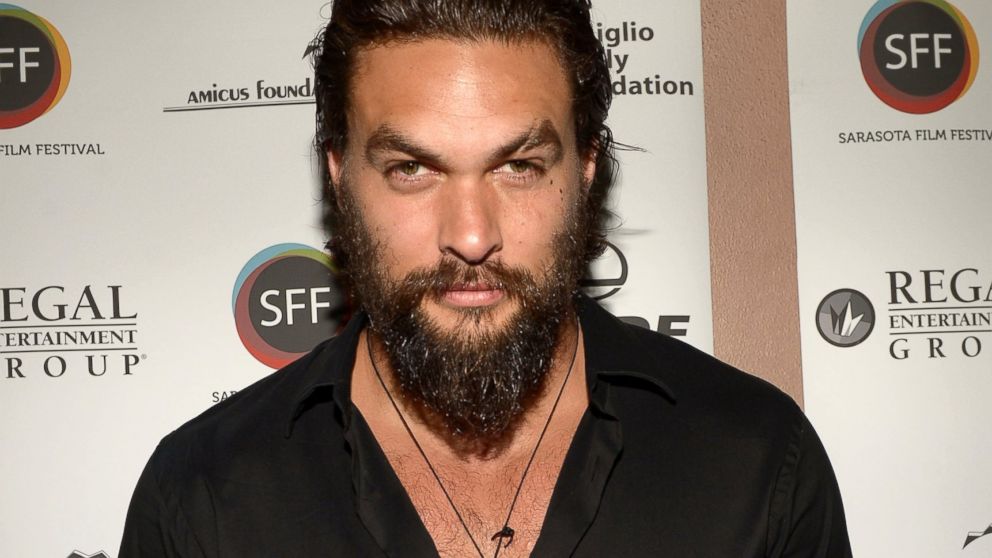 Photo: ABC News
Talking Pints With Jason Momoa (aka Khal Drogo)
The actor, best known for his role on Game of Thrones, talks hops, farmhouse ales and pales.
Excerpt:
Momoa was in town on Labor Day for 24 hours to promote Road to Paloma, which he produced, wrote, directed and starred in as Robert Wolf, a Native American on the run from the law after revenging the rape and murder of his mother. I managed to catch him at New Old Lompoc's Northwest 23rd Avenue location in between screenings, as he and his friends refueled on nachos and beers.
It's clear from this project and his work on SundanceTV's The Red Road, another contemporary drama that focuses on the conflict between Native American communities and the outside world, that Momoa is venturing beyond the roles in which his impressive physique plays almost as big as role as the actor himself. "I get to wear clothes and speak English!" he crowed about Road to Paloma, at a Q&A following a screening at the Portland Film Festival.
But here on the patio—interrupted only a few times by the occasional starstruck fan—Momoa and I have a few minutes to talk climbing, surfing, babies, hand callouses and, most importantly, beer. Right as I sit down, he raises a pint of C-Note, quirks a scarred eyebrow and says, "I like it. You can call it the Drogo." Because the Khal loves beer. Not just in a perfunctory "I have a six-pack of Sierra Nevada in the fridge" kind of way,
but to the point where he recently purchased a 100-year-old former General Motors building in Detroit and intends to devote about 9,000 square feet of it to his own brewery.
His production company, Pride of Gypsies, also produced the commercial for a collaboration beer between Carhartt and New Holland Brewing that will be tapped this fall called The Woodsman. An American pale ale aged in whiskey barrels and called the Carhartt Woodsman in celebration of Carhartt's 125th anniversary, it will be served on a road trip from Detroit to Denver in time for the Great American Beer Festival this October.
Here are some other beer-related facts about Momoa, scrounged up in between highly entertaining narrations of climbing in Joshua Tree, watching videos of Momoa straining his 6-foot-5, 240-pound frame beyond the limits of disbelief on some tiny crimpers at his local climbing gym, and getting towed into his first big wave at 19 by his legendary surfing uncles, Brian and Rusty Keaulana.
Favorite beer: Guinness.
What other kinds of beer does he like: Is the Khal a hophead? Not so, as it turns out. "I like farmhouse ales, some pales," he said. "A lot of wheat beers, but not Blue Moon. When New Belgium announced they were going to stop selling Mothership Wit, I bought every case in California."
Favorite brewery: "I've never been to a brewery where I liked every single beer, except for New Holland Brewing. Dragon's Milk, Mad Hatter, Monkey King. Everything works."
Click HERE for the full article!