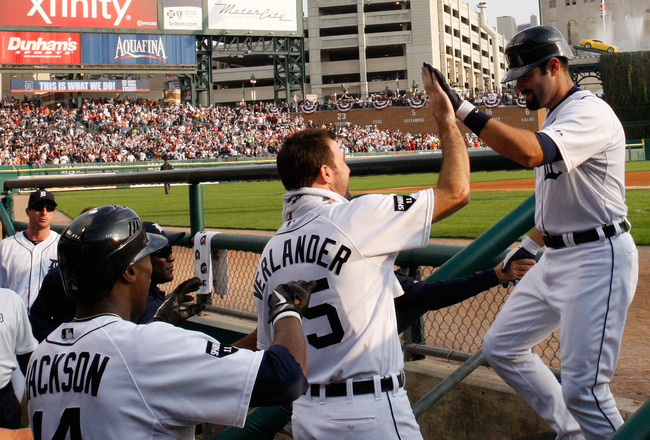 Bleacher Report
After a breakout 2011 campaign, the Detroit Tigers were not content enough to sit idle this off season. Though Victor Martinez was lost to a freak shuffling accident, the Tigers are a better ball club right now than they were when the season ended.


But it will take more than just the addition of Prince Fielder to get the Tigers over the hump. Breakouts from key players will be necessary if they plan on advancing to the World Series.
The emergence of Alex Avila and the return to prominence of Jhonny Peralta made last year's playoff run possible. If they are able to get similar contributions from new players this year, a World Series title would not be out of the question.
Click HERE to read the rest of this article!