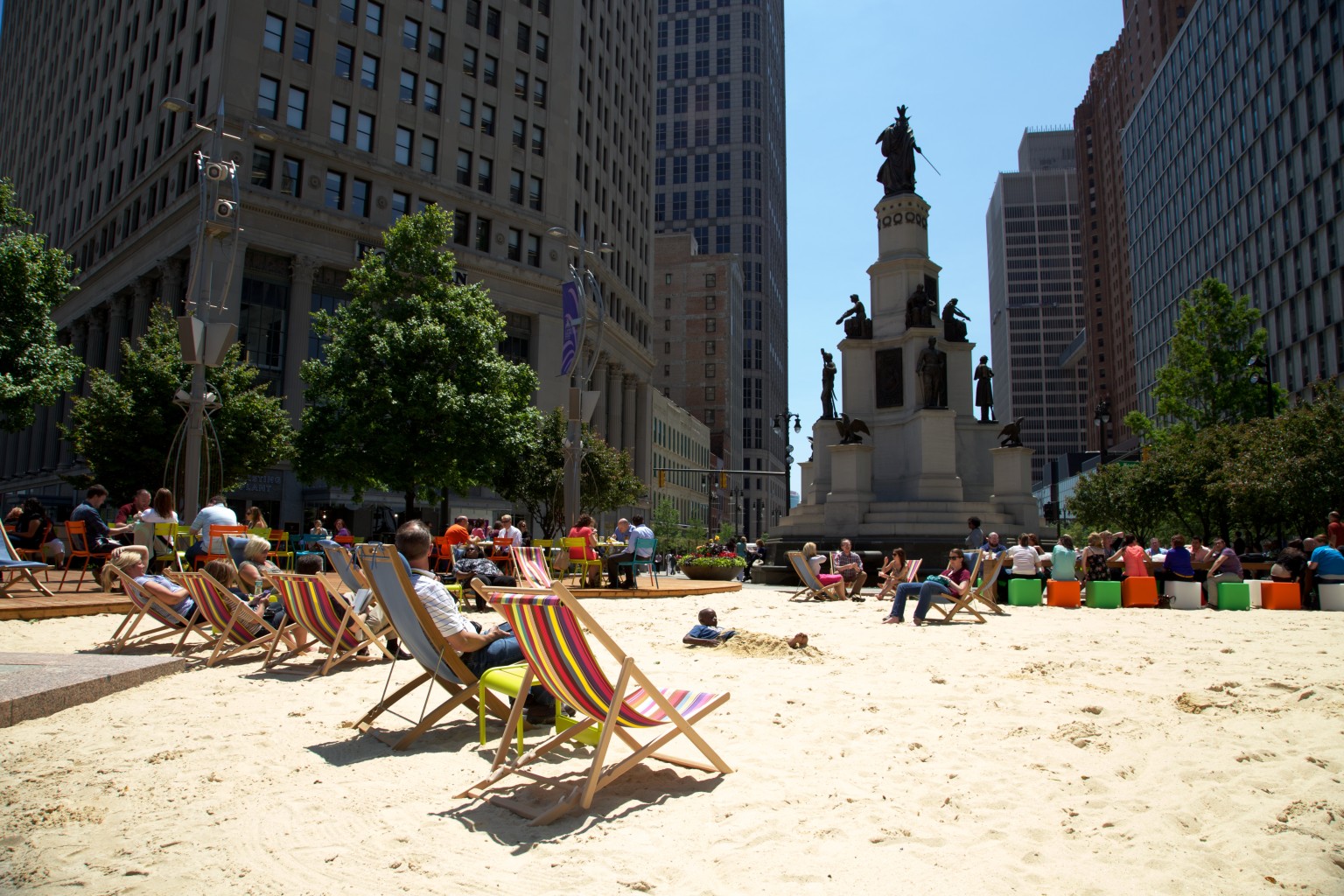 Campus Martius via Huffington Post
Midwest real estate expert Beth Polozker said, "Detroit is back in a big way." Realtor.com listed the city as their top turnaround town last quarter.
Detroit ranked 7th on this list the previous quarter.
For some time Detroit has been a source of negative press, known more for its abandoned buildings and bankruptcy than the many innovative companies and individuals that live there. Anthony Bourdain, when he visited last year for his CNN show "Parts Unknown," referred to it as "ruin porn."
Yet, there is reason for optimism in the Motor City. Bloomberg ranks Michigan third nationally among projected housing markets of the future. This is due mainly to the resurgence of Detroit and its metro area. "The median home price in Detroit is lower than the median family income. Because of this, prices are projected to rise by 33 percent over the next couple years," said Beth Polozker. "This is why the area is attracting major national and international investors."
Dan Gilbert, the outspoken owner of the Cleveland Cavaliers, is investing heavily in the area and creating excitement. "In a way, there is something about hitting bottom," said Mr. Gilbert, who has bought a number of buildings downtown. "Until you hit bottom, people are reluctant to invest." By breathing life into several classic skyscrapers, the Detroit native is creating positive momentum in Detroit's real estate market.
Click HERE for the full article!