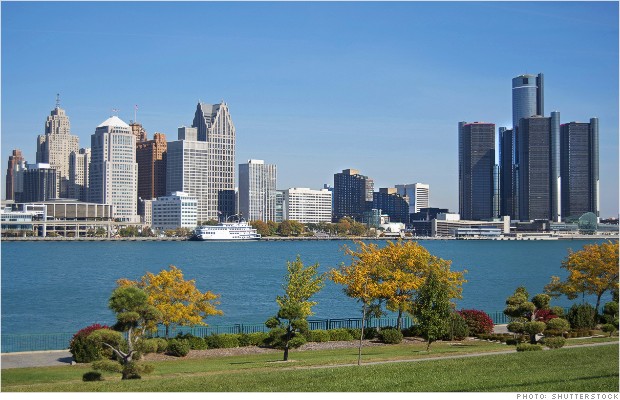 Detroit

One-year pay increase

: 2%
Detroit's economy has long hinged on the fortunes of the Big Three auto makers. And recently things are looking up.
Total auto sales rose 11% year-over-year in August to their highest level since the recession.
"Both
GM
(GM, Fortune 500)
and
Ford
(F, Fortune 500)
have outperformed profit expectations and, since 2011, Big Three wages have been rising strongly," said Bardaro.
That's some rare good news for the area, especially given that, in July, the city of Detroit filed for bankruptcy protection.
Click HERE for the full list!