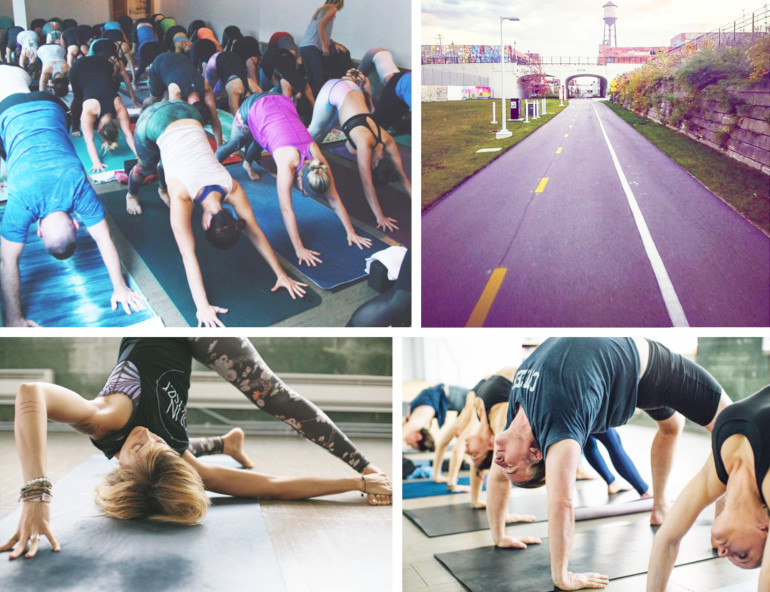 Mind Body Green
By Dr. Joel Kahn
I was born in Detroit long ago and have since witnessed its strengths and weaknesses firsthand. I've worked in the city and surrounding suburbs for years, and have cared for its citizens in hospitals, clinics and my office practice.
And I can truly say that today, the spirit and pride in Detroit has never been higher. The greater Detroit area is tailor-made to be a wellness mecca, with its beautiful international waterways, parks and recreational areas to encourage a variety of outdoor activities. Here are some of the best places to pursue health and wellness in the Motor City and surrounding suburbs.
I get outside.
The Dequindre Cut is a former Grand Trunk Railroad line that is now a 20-foot wide paved path for walkers, runners and bikers. It was extended in the spring of 2016 to reach the Detroit Eastern Market and is crowded with families enjoy outdoor exercise. The urban artwork and graffiti provide a local color.
NetworkingOut is group that organizes runs and boot camps in the city with the goal of exercising the body while providing an opportunity to meet other people of similar spirit.
I try out local fitness classes.
Citizen Yoga has a center in Detroit and suburban Royal Oak and has developed a loyal following under the careful teaching of Kacee Must, who spent several years studying on an ashram in Pune, India. The lunchtime classes in Detroit give office workers an opportunity to get on and off their mat and back to work with better energy and mindfulness.
Detroit Body Garage led by Terra Castro is a former bank that has been transformed into a unique community fitness center that offers boot camps, children workshops, yoga, and community events. Castro recently opened her gym to a fun run led by Rich Roll to support healthy plant based nutrition in Detroit.
Click HERE For The Full Article!!!