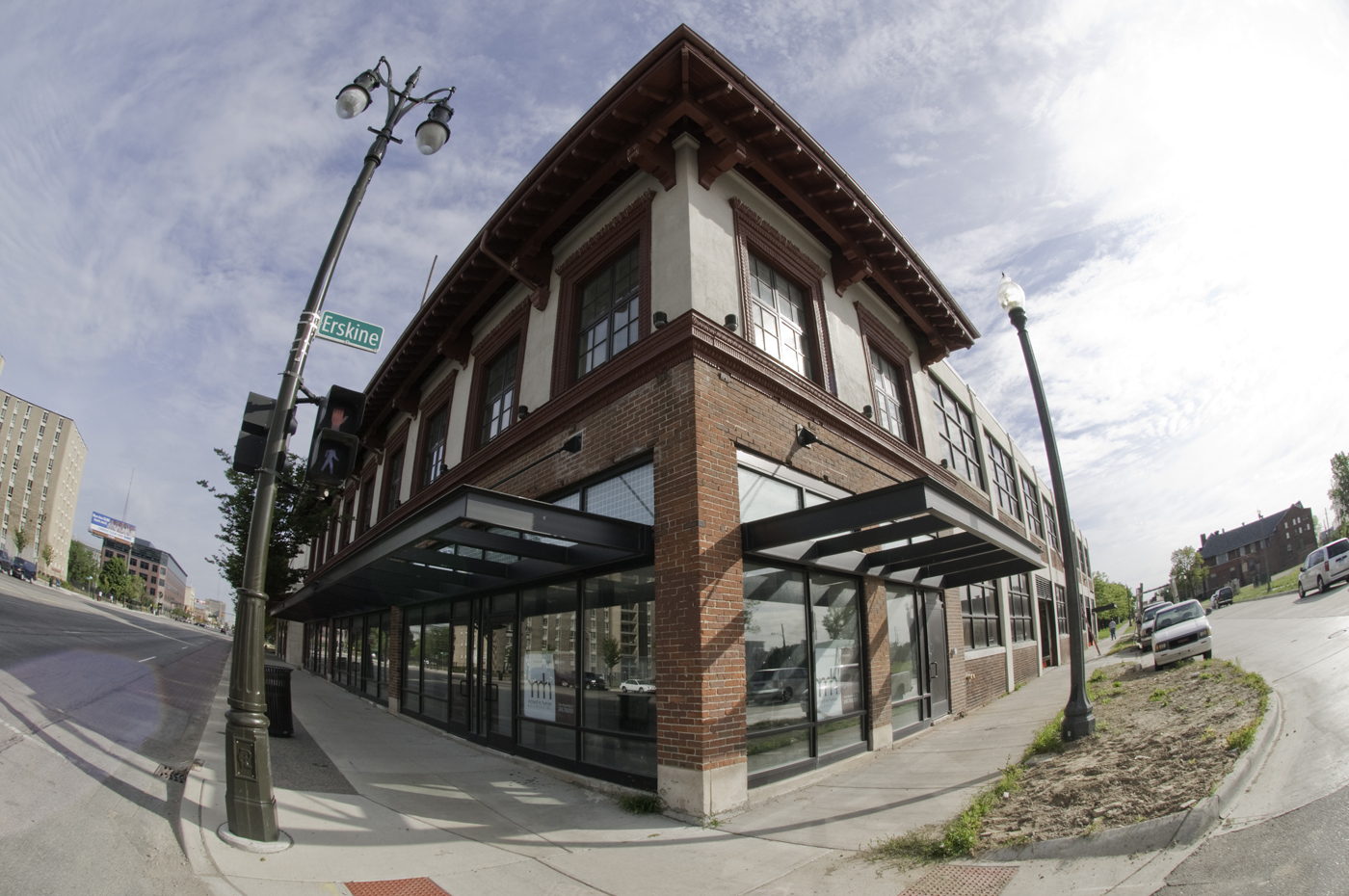 http://news.msu.edu
Expanding its Southeast Michigan presence and strengthening key partnerships in the region, Michigan State University today opened MSU Detroit Center, which houses Community Music School Detroit and a new headquarters for College of Education teaching interns.
MSU will be the only occupant of the building. While the university has been partnering with Detroit and Southeast Michigan for decades, the 22,000-square-foot facility located at 3408 Woodward Ave. will provide the people of Detroit with easy access to the university on many levels, said MSU President Lou Anna K. Simon.
About 49 percent of MSU's incoming freshman class comes from the three-county Southeast Michigan area and 20 percent of MSU's 420,000-plus living alumni reside there.
"MSU Detroit Center represents a new level of engagement in Southeast Michigan," Simon said. "It is a physical symbol of our continued commitment to enhance quality of life in Detroit and all of Southeast Michigan by fostering 21st-century learning and growing partnerships that serve as catalysts to future prosperity."
CMS Detroit has been hosting classes for Detroit-area youth and adults since early September. Classes include a jazz ensemble (in partnership with the Detroit Symphony Orchestra), early childhood music sessions, multimedia arts/digital media classes, music therapy and the New Horizon Band, an adult concert band designed for novices.
The building also provides classroom and meeting space for College of Education teacher candidates who are placed in Detroit classrooms for the required fifth-year internship and for their mentor teachers. MSU's admissions, advancement and government affairs offices also have space in the building.
During today's event, guests toured MSU Detroit Center, experienced live performances by students from the MSU College of Music and sampled music education and therapy activities. Speakers, including Wayne County Executive Robert Ficano, MSU Board of Trustees Vice Chairperson Melanie Foster and MSU Provost Kim Wilcox, reflected on MSU's ongoing commitment to Southeast Michigan.
Both the College of Music and the College of Education have increased their Detroit presence throughout the years. Last year, the College of Music started Jazz@YouthVille. Also at YouthVille, the College of Education operates a resource center funded by Detroit-based Skillman Foundation. In addition, MSU serves more than 500,000 individuals in Southeast Michigan through its extension offices. In September, the College of Osteopathic Medicine expanded to Southeast Michigan.
To learn more about MSU's Southeast Michigan initiative, visit
http://semich.msu.edu/index.php
.