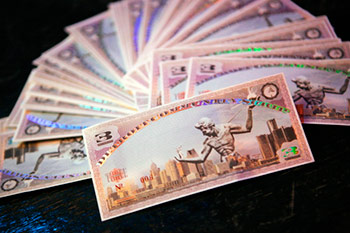 Jennifer Guerra
Michigan Radio
Several Detroit non-profits want to help potential small business owners get some much needed capital.
They've launched a microlending website called Kiva Detroit, an extension of the California-based
Kiva.org
. Small business owners post their idea online and anyone can give a loan for as little as $25. The site went live this Wednesday.
Delphia Simmons wanted to start a 'street newspaper' for the city of Detroit. Instead of turning to a bank for a loan, she used the new website to get a $1,000 loan. She says the money will go toward the first printing, which she expects will cost around $950. Simmons says that will give her "about 5,000 papers to start with."
Simmons will distribute the paper, called Thrive Detroit, to the city's homeless for 25 cents each, who will then sell the papers to the public for $1. She plans to launch the newspaper in August.
The Knight Foundation, one of the nonprofits behind Kiva Detroit, contributed $250,000 to match all grants made on the website. The other groups involved in the new site are Michigan Corps, ACCION USA, and California-based
Kiva.org.