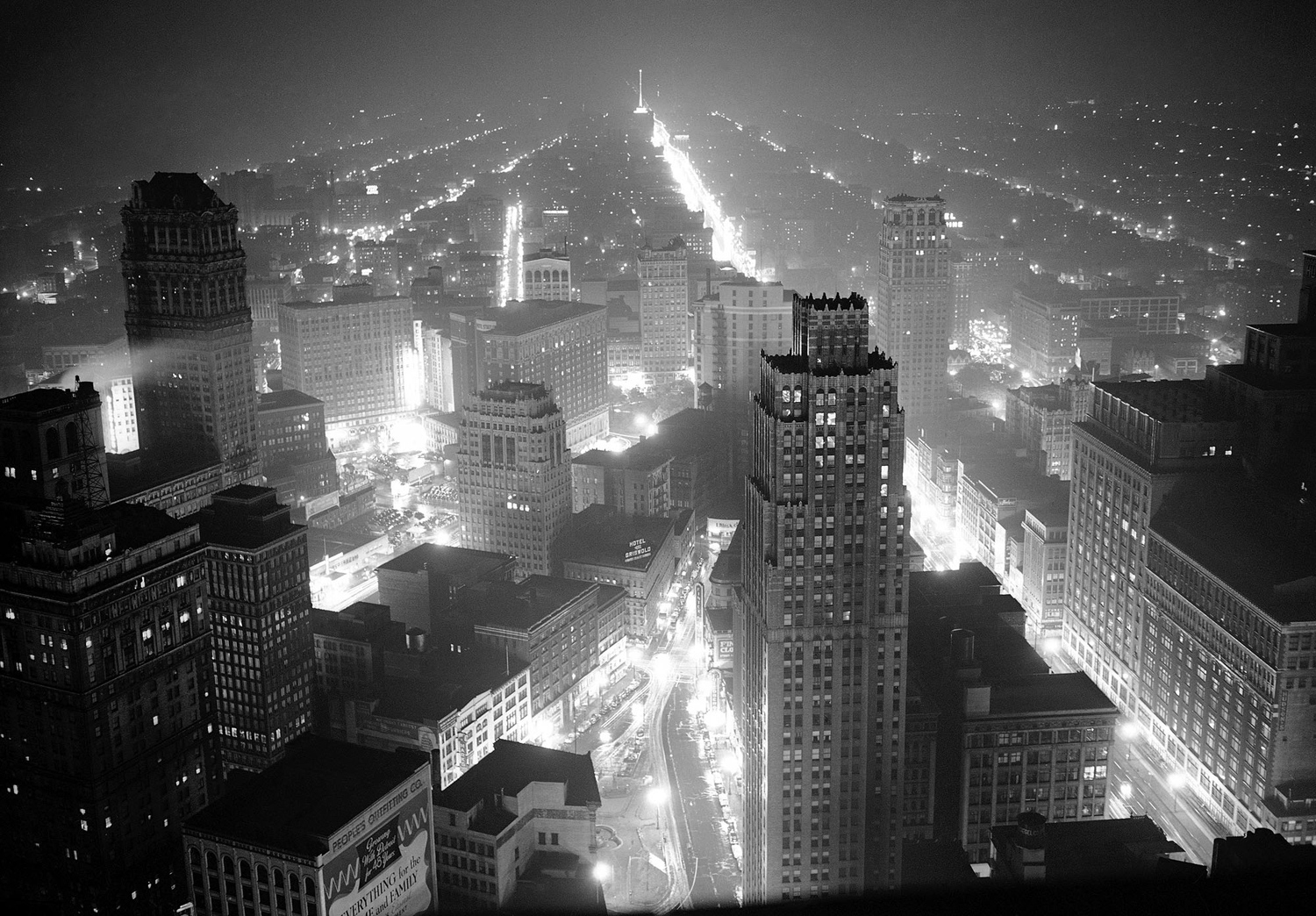 Photo: AP
Detroit in the 1940s
The early part of the 20th century saw the city of Detroit, Michigan, rise to prominence on the huge growth of the auto industry and related manufacturers. The 1940s were boom years of development, but the decade was full of upheaval and change, as factories re-tooled to build war machines, and women started taking on men's roles in the workplace, as men shipped overseas to fight in World War II. The need for workers brought an influx of African-Americans to Detroit, who met stiff resistance from whites who refused to welcome them into their neighborhoods or work beside them on an assembly line. A race riot took place over three days in 1943, leaving 34 dead and hundreds injured. After World War II ended, the demand for workers dried up, and Detroit started plotting its postwar course, an era of big automobiles and bigger highways to accommodate them.
Photo: Library of Congress



Thirteen magicians gather around a chair on which are a portrait of Houdini, two candles, a book, and handcuffs, for a midnight seance on Halloween, 1946, in Detroit, Michigan.



Looking ahead to the possibility that gas masks may some day be a necessary part of their ensemble, these University of Detroit students were trying out masks in a practice drill on the campus on June 23, 1942. Hidden behind the masks, which they soon learned to wear with a minimum of discomfort, are, from left: Mary Turner, Helen Williams, Evelyn Buss and Joan Joliet.
Click HERE for the full article!